BPU 2016 Officer Team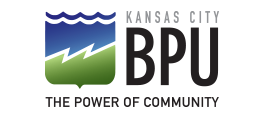 Members of the Kansas City Board of Public Utilities (BPU) elected new officers to the Board. New officers include: Tom Groneman, President; Jeff Bryant, Vice President; and Norman D. Scott, Secretary. Before being elected Board President, Tom Groneman served as Vice President. He has been on the BPU Board of Directors since 2013.
Mr. Groneman is a lifelong Wyandotte County resident, graduating from Wyandotte HS in 1965. In 1969 he graduated from Bethany College, Lindsborg, KS with a Bachelor's degree in Business/Economics. Following college he entered the United States Navy and was trained as a Vietnamese linguist. Groneman was stationed for 15 months at the Naval Communications Station, Philippines where he was assigned to temporary active duty with the Commander of Carrier Division 5/Task Force 77 aboard the USS Enterprise, USS Kitty Hawk and USS Constellation. He finished his tour at the National Security Agency, Ft. Meade, MD.
After the military he returned to Wyandotte County and worked briefly as a probation officer for the 29th Judicial District. In 1975 he was appointed Register of Deeds to fill out the unexpired term of Jack Reardon who had been elected mayor. Groneman was subsequently elected to seven consecutive four year terms as Register of Deeds.
In 2003, newly elected Governor Kathleen Sebelius asked Tom to join her staff in Topeka as Director of Alcoholic Beverage Control for the State of Kansas. Tom commuted for nearly eight years between Kansas City and Topeka until the change in administrations in 2011.
During his time in public service Tom has served in numerous positions on various state and national organizations.
Tom has been married to his wife Kay for over 40 years. They have two children, Brooke and Jared and four grandchildren.
Other elected officers include Jeff Bryant, Vice President and Norm Scott, Secretary. Bryant has served on the Board since 2011. Scott has served on the Board since 2015. Both Bryant and Scott will work closely with Groneman in their new roles.